The International Collaborative Experiment for PyeongChang Olympic and Paralympics (ICE-POP) was held in South Korea in February 2018. NASA's GPM Ground Validation program assisted the Korean Meteorological Administration (KMA) and provided ground-based instruments for forecast and research studies before, during and after the 2018 Winter Olympic Games (February 9-25, 2018). The focus study period took place November 1, 2017 through March 17, 2018, but there are pre-and post-campaign data. Preparations for ICE-POP 2018 began in November 2016 when a Letter of Agreement (LOA) was concluded between NASA and KMA. ICE-POP provided GPM ground validation valuable data for researching frozen and mixed phase precipitation in complex terrain. GPM radars and ground instruments were used for both nowcasting and forecasting support during Olympics operations. More information about the ICE-POP campaign can be found at the ICE-POP Project Homepage.
To cite the entire collection, please use the following:
Petersen, Walter, David Wolff, Brad Zavodsky, and Jason Roberts. 2018. International Collaborative Experiment for PyeongChang Olympic and Paralympics (ICE-POP) Collection [indicate subset used]. Data available online [http://ghrc.nsstc.nasa.gov/] from the NASA EOSDIS Global Hydrology Resource Center Distributed Active Archive Center, Huntsville, Alabama, U.S.A. doi: http://dx.doi.org/10.5067/GPMGV/ICEPOP/DATA101
For more information on GHRC DAAC citations, see these Instructions for citing GHRC data.
General Characteristics
| | |
| --- | --- |
| Collection: | GPM Ground Validation Products |
| Projects: | ICE-POP |
| Platforms: | Ground Stations |
| Sensors/Instruments: | APU, PIP, MRR, D3R |
| Parameters: | Clouds, Precipitation, Radar, Atmospheric Radiation, Atmospheric Water Vapor, Atmospheric Winds, Marine Advisories |
| Processing level: | 1B, 2, 3, 4 |
| Formats: | ASCII, ASCII-csv, AVI, PNG, netCDF-3, netCDF-4 |
Coverage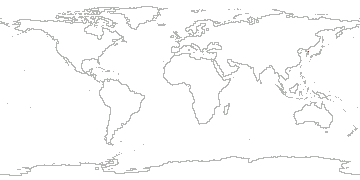 Red dots or areas indicate coverage range.
| | |
| --- | --- |
| Location: | South Korea |
| Spatial resolution: | point, 64 x 48 mm, 150 - 200 m, 450 m - 39.75 km, 0.25 degrees |
| North boundary: | 38.25° |
| West boundary: | 128.36° |
| East boundary: | 129.124° |
| South boundary: | 37.318° |
| Temporal resolution: | 1 minute - < Annual |
| Start date: | November 1, 2017 |
| Stop date: | March 17, 2018 |