Version 1 was active from 15 November 2012 to 23 May 2016.
Latest version is available as of 24 May 2016.


The University of North Dakota (UND) Cessna Citation aircraft, an in-situ platform for the GCPEX campaign, carried a suite of instruments for measurements of cloud microphysics, state of the atmosphere parameters, aerosols, three-dimensional winds and turbulence. The data are stored as a separate file for each flight, with a primary (*.gcpex) file containing both direct and derived parameters. Raw data files for each cloud instrument are also archived for investigators who wish to use their own processing software. Citation flight navigation data is also included in this dataset.
Please include the following citation in your publications:
Delene, David and Michael R Poellot. 2012. GPM Ground Validation UND Citation Cloud Microphysics GCPEX Version 1 [indicate subset used]. Dataset available online from the NASA Global Hydrology Resource Center DAAC, Huntsville, Alabama, U.S.A. DOI: http://dx.doi.org/10.5067/GPMGV/GCPEX/MULTIPLE/DATA202
For more information on GHRC DAAC citations, see these Instructions for citing GHRC data.
General Characteristics
| | |
| --- | --- |
| Publication date: | 2012-11-15 |
| Version: | 1 |
| Collections: | GPM-GV GCPEx Products |
| Projects: | GCPEX |
| Platforms: | UND CITATION II |
| Instruments: | CDP, CPC, CPI PROBE, HVPS, INS, KING PROBE, LASER HYGROMETERS, NEVZOROV PROBE, PMS 2D-C PROBE, ROSEMOUNT ICING DETECTOR |
| Terms: | AEROSOLS, ATMOSPHERIC WATER VAPOR, CLOUDS, PLATFORM CHARACTERISTICS |
| Processing level: | 2 |
| Format: | ASCII, BIN |
Coverage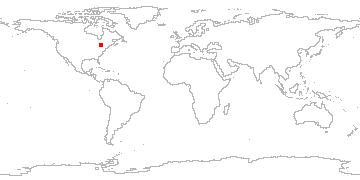 Red dots or areas indicate coverage range.
| | |
| --- | --- |
| Location: | ONTARIO, CANADA |
| North boundary: | 46.5° |
| West boundary: | -81° |
| East boundary: | -78° |
| South boundary: | 43.5° |
| Temporal resolution: | DAILY PER FLIGHT |
| Start date: | 2012-01-19 |
| Stop date: | 2012-02-24 |