The GPM Ground Validation Doppler on Wheels (DOW) OLYMPEX dataset was obtained by a dual-polarization and dual-frequency X-band mobile radar operated by the Center for Severe Weather Research (CSWR) during the Olympic Mountain Experiment (OLYMPEX) campaign. The DOW was deployed in the Chehalis Valley for the OLYMPEX field campaign with the goal of obtaining radar reflectivity observations of precipitation in order to better understand the orographic enhancement of precipitation during frontal passages over mountain ranges. The DOW radar uses two 250 kW transmitters with a measurement range of roughly 60 km. CF-Radial data files are available from 06 November 2015 to 15 January 2016 in the netCDF-4 file format. There is 1 radar volume per file representing 10 minutes of data.
The new version of DOW OLYMPEX data was created due to a discrepancy between DOW and the NASA S-Band Dual Polarimetric Doppler radar (NPOL), which was also used in the OLYMPEX field campaign. A new and more appropriate calibration method was determined and the data were reprocessed.
To cite the entire DOW Version-1 data (available from October 31, 2017 through August 1, 2018), please use the following:
Houze, Robert A.. 2017. GPM Ground Validation Doppler on Wheels (DOW) OLYMPEX [indicate subset used]. Dataset available online from the NASA Global Hydrology Center DAAC, Huntsville, Alabama, U.S.A. 
DOI: http://dx.doi.org/10.5067/GPMGV/OLYMPEX/DOW/DATA101
For more information on GHRC DAAC citations, see these Instructions for citing GHRC data.
General Characteristics
| | |
| --- | --- |
| Publication date: | 2017-10-31 |
| Retirement date: | 2018-08-01 |
| Version: | 1 |
| Collections: | GPM Ground Validation Products |
| Projects: | OLYMPEX |
| Platforms: | MOBILE STATIONS/VEHICLES |
| Instruments: | DOW |
| Terms: | Radar |
| Processing level: | 2 |
| Format: | netCDF-4 |
Coverage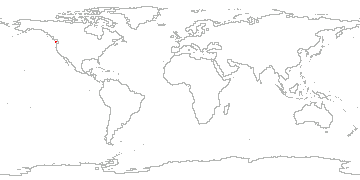 Red dots or areas indicate coverage range.
| | |
| --- | --- |
| Location: | Washington |
| Spatial resolution: | 60 km |
| North boundary: | 48.0271° |
| West boundary: | -124.408° |
| East boundary: | -123.331° |
| South boundary: | 46.9499° |
| Temporal resolution: | 1 minute - <1 hour |
| Start date: | 2015-11-06 13:34:26 |
| Stop date: | 2016-01-15 22:39:15 |