The Hurricane and Severe Storm Sentinel (HS3) Global Hawk Advanced Vertical Atmospheric Profiling System (AVAPS) Dropsonde System dataset was collected by the Advanced Vertical Atmospheric Profiling System (AVAPS), built by the National Center for Atmospheric Research (NCAR), which served as the dropsonde system for the Global Hawk aircraft during the HS3 campaign. Goals for HS3 included: assessing the relative roles of large-scale environment and storm-scale internal processes; and addressing the controversial role of the Saharan Air Layer (SAL) in tropical storm formation and intensification as well as the role of deep convection in the inner-core region of storms. AVAPS dropsondes provide in-situ, high-vertical resolution measurements of atmospheric variables including pressure, temperature, humidity, geographic location, and winds, providing a vertical profile of the atmospheric conditions. The raw instrument measurement precision is as follows: pressure +-1.0 hPa, temperature +-0.2 degrees C, wind +-1 ms-1, and humidity +-7 percent. The measured information was transmitted via Iridium or Ku-Band satellite to the ground station where the Global Telecommunications System (GTS) performed additional processing for research and operational purposes.

The HS3 AVAPS data were found to have an error. A temperature dependent dry bias in the relative humidity measurements was discovered in all dropsondes (RD94) and mini-dropsondes (NRD94) collected from 2010 to present. All four of the HS3 datasets, from 2011-2014, have had a correction applied to the RH measurements and dewpoint temperatures have been recomputed as well. The GHRC site updated the corrected .eol files on September 13, 2016. The netCDF files have been removed but will be replaced at a later date. For more information on the dry bias, please see NCAR technical note: https://www.eol.ucar.edu/system/files/software/Aspen/Windows/W7/documents/Tech%20Note%20Dropsonde_Dry_Bias_20160527_v1.3.pdf


Please include the following citation in the reference section of your publication:
Hock, Terry , Kate Young and Holger Voemel. 2017. HURRICANE AND SEVERE STORM SENTINEL (HS3) GLOBAL HAWK ADVANCED VERTICAL ATMOSPHERIC PROFILING SYSTEM (AVAPS) DROPSONDE SYSTEM V2 [indicate subset used]. Dataset available online from the NASA Global Hydrology Center DAAC, Huntsville, Alabama, U.S.A. 
DOI: http://dx.doi.org/10.5067/HS3/AVAPS/DROPSONDE/DATA202
For more information on GHRC DAAC citations, see these Instructions for citing GHRC data.
General Characteristics
Retirement Date:
2017-05-17
Publication Date:
2012-09-07
Collections:
Hurricane Sciences
Projects:
HS3
Platforms:
Global Hawk UAV
Instruments:
AVAPS, DROPSONDES
Terms:
Atmospheric Pressure, Atmospheric Temperature, Atmospheric Water Vapor, Atmospheric Winds, Weather Events
Processing level:
2
Format:
ASCII-eol
Coverage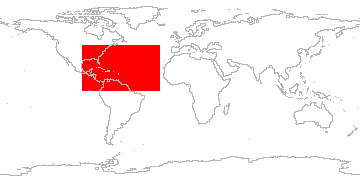 Red dots or areas indicate coverage range.
| | |
| --- | --- |
| Location: | NORTH ATLANTIC OCEAN |
| Spatial Resolution: | 0.5s vertical |
| North boundary: | 45° |
| West boundary: | -97.18° |
| East boundary: | -19.43° |
| South boundary: | 0° |
| Temporal resolution: | Hourly - < Daily |
| Start date: | 2012-09-07 02:20:55 |
| Stop date: | 2014-09-30 16:39:08 |