The AMSU/MSU Midtropo Day/Month Temp Anomalies and Annual Cycle dataset was derived from a series of microwave sounding instruments flown on a series of satellites. Daily Zonal and Monthly Temperature Anomalies for the middle troposphere on a global 2.5 degree grid are derived from both the Advanced Microwave Sounding Unit (AMSU) channel 5, and from the Microwave Sounding Unit (MSU) channel 2 using the Limb 90 correction. The data set is available from January 1978 through present day.
Please include the following citation in the reference section of your publication:
Christy, John R and Roy W Spencer. 1999. AMSU/MSU Midtropo Day/Month Temp Anomalies and Annual Cycle[indicate subset used]. Dataset available online from the NASA Global Hydrology Center DAAC, Huntsville, Alabama, U.S.A. 
DOI: http://dx.doi.org/10.5067/GHRC/AMSU-A/DATA303
For more information on GHRC DAAC citations, see these Instructions for citing GHRC data.
General Characteristics
| | |
| --- | --- |
| Publication Date: | 1999-10-05 |
| Version: | 5 |
| Collections: | Microwave Remote Sensing Products |
| Projects: | NOT APPLICABLE |
| Platforms: | AQUA, NOAA-10, NOAA-11, NOAA-12, NOAA-14, NOAA-15, NOAA-16, NOAA-18, NOAA-6, NOAA-7, NOAA-8, NOAA-9, TIROS-N |
| Instruments: | AMSU-A, MSU |
| Terms: | Atmospheric Temperature, Infrared Wavelengths, Microwave |
| Processing level: | 3 |
| Format: | netCDF-4, ASCII |
Coverage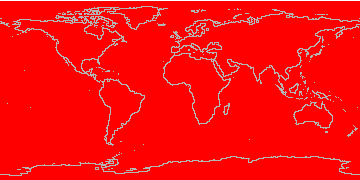 Red dots or areas indicate coverage range.
| | |
| --- | --- |
| Location: | GLOBAL |
| Spatial Resolution: | 2.5 degree |
| North boundary: | 89° |
| West boundary: | -180° |
| East boundary: | 180° |
| South boundary: | -89° |
| Temporal resolution: | Monthly - < Annual |
| Start date: | 1978-01-01 00:00:00 |
| Stop date: | OnGoing |