Location
Notes from GHRC User Working Group meetings and other selected meetings hosted at GHRC are online.
Around town (Staff picks)

Bridge Street Town Centre is the premier mixed-use lifestyle center in Huntsville, Alabama. Featuring over 70 upscale shops and restaurants, the 210-room Westin Huntsville Hotel, a 14-screen Monaco Pictures and a six story office tower. The property also features Guest Services, man-made lake, carousel, train ride, watercraft rentals and fountains.

Village of Providence is a few short steps away from some of the most beautifully constructed houses, town houses, flats, and lofts in the area and offers a variety of award-winning restaurants, fashionable boutiques, retail shops, and local businesses.

Downtown Huntsville has something of every shape and size. And that's just the start. Combine new retail and grocery options with walkability and great restaurants, and you'll see why living at the center of everything means not sacrificing anything.

Lowe Mill ARTS & Entertainment is the Southeast's largest center for the arts. With over 100 working artists, small businesses, restaurants, and live performance venues, this huge historic textile mill is now a rising home for music, art, and culture.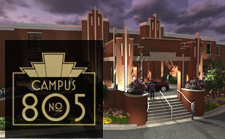 Campus 805 is the former Stone Middle School and has been updated as an entertainment center.  Former athletic fields are now a recreational lawn, and the updated school building is home to local breweries, restaurants and events.

Monte Sano State Park is a great choice for hiking or picnicking in the area.  Monte Sano rises more than 1600 feet, and has attracted visitors since the mid 1820's.

The Huntsville Museum of Art, North Alabama's leading visual arts center, moved to its beautiful facility in Big Spring International Park in March 1998. The nationally-accredited Museum fills its thirteen galleries with a variety of exhibitions throughout the year, including prestigious traveling exhibits and the work of nationally and regionally acclaimed artists.

The Huntsville Botanical Garden is a 112 acre facility featuring a seasonal butterfly house, and aquatic, annual, daylily, fern, herb, perennial, rose, and wildflower gardens, as well as a nature path and collection of Flowering Dogwood trees.  It is located near the U.S. Space & Rocket Center.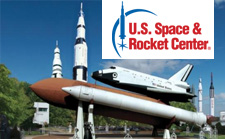 Home to Space Camp® and Aviation Challenge® Camp, the US Space and Rocket Center (USSRC) is the most comprehensive U.S. manned spaceflight hardware museum in the world. From America's first satellite to next generation space vehicles, the museum showcases the past, present and future of human spaceflight. The U.S. Space & Rocket Center serves as the Official NASA Visitor Center for Marshall Space Flight Center and is an affiliate of the Smithsonian Institution.