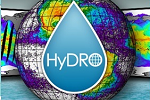 HyDRO
You can search through the dataset holdings at GHRC using HyDRO, the Hydrologic Data Search, Retrieval, and Order system.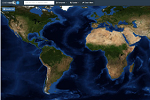 NASA Earthdata Search
If you want to do a more global search for data, you can use Earthdata, NASA's next-generation metadata and service discovery tool, which provides search and access capabilities for dataset holdings at all of the Distributed Active Archive Centers (DAACs) including the GHRC.
Earthdata Drive
Earthdata drive is an login enabled alternative to using FTP for bulk data access to the GHRC public data server.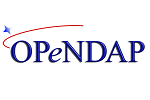 OPeNDAP
You can access and download our data using OPeNDAP. Some datasets can be subsetted, and come with WMS links and applicable documentation and browse images.
GHRC Subscription Service for NRT Data
All ongoing, near-real time datasets that are publicly available, such as the ISS LIS lightning or AMSU atmospheric temperature data, can be sent to a user as new data become available by creating a 'subscription' to that dataset. This service is only available by request. To set up a subscription with the NASA GHRC DAAC, please contact
GHRC User Services
, and we will connect with you to set up the subscription.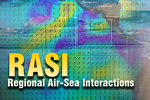 RASI
RASI provides remote access and browsing of a climatology of gap wind and coastal ocean upwelling events detected by an automated intelligent algorithm developed as part of the
DISCOVER
project, funded by the NASA MEaSUREs program.
Retired Datasets
Some datasets that were previously published are occasionally replaced by a more recent version, or retired due to a request by the data provider. . If you need access to the data from one of these datasets for research, please contact
GHRC User Services
. In some cases, earlier data versions are restricted (not available) by data provider request.