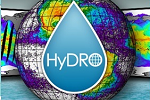 HyDRO
You can search through the dataset holdings at GHRC using HyDRO, the Hydrologic Data Search, Retrieval, and Order system.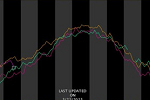 AMSU Temperature Trends
Daily averaged temperatures of the Earth are measured by the AMSU flying on the NASA's Aqua satellite.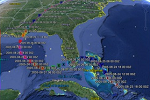 Tropical Storm Tracks
The storm tracks database provides a convenient user interface for casually browsing storm information including location, category, and wind speed.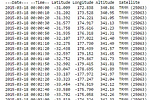 Coincidence Search Engine (satellite observation search)
The Coincidence Search Engine allows you to determine when up to four satellites were observing a specified geographic area or when their ground tracks were within a specified distance of each other simultaneously.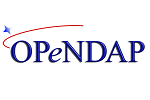 OPeNDAP
You can access and download our data using OPeNDAP. Some datasets can be subsetted, and come with WMS links and applicable documentation and browse images.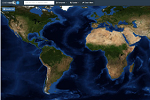 NASA Earthdata Search
If you want to do a more global search for data, you can use Earthdata, NASA's next-generation metadata and service discovery tool, which provides search and access capabilities for dataset holdings at all of the Distributed Active Archive Centers (DAACs) including the GHRC.