Mission
The mission of the Global Hydrometeorology Resource Center (GHRC) DAAC is to provide a comprehensive active archive of both data and knowledge augmentation services with a focus on hazardous weather, its governing dynamical and physical processes, and associated applications. Within this broad mandate, GHRC will focus on lightning, tropical cyclones and storm-induced hazards through integrated collections of satellite, airborne, and in-situ data sets.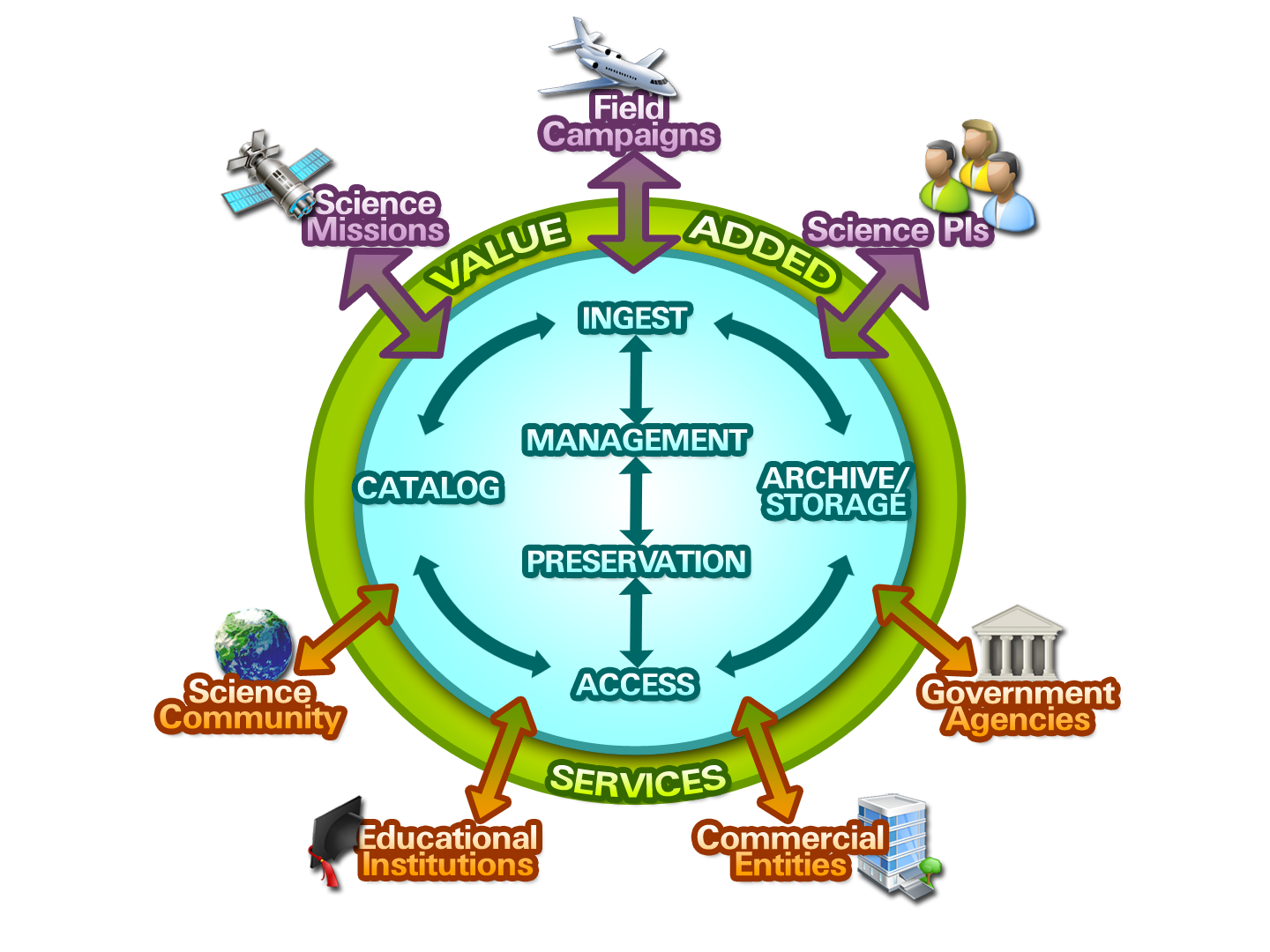 Organization
The GHRC is a partnership between NASA Marshall Space Flight Center (MSFC) and The University of Alabama in Huntsville (UAH), and is located at the National Space Science and Technology Center (NSSTC) on the UAH campus.  The NSSTC houses the NASA MSFC Earth Science Office, the local office of National Weather Service, UAH professors, researchers and students, and other partners.
The GHRC was initially established as the Marshall Distributed Active Archive Center (DAAC) in 1991 at the beginning of NASA's Earth Observing System Data and Information System (EOSDIS) program.  Today, Dr. Manil Maskey, an Earth science informatics researcher at MSFC, serves as GHRC DAAC Manager.  All other GHRC staff are employed by UAH and matrixed from within the Information Technology and Systems Center (ITSC), under direction of Dr. Sara Graves.
Current Data Holdings  
Key Data Holdings of the GHRC DAAC are described below.  All data are accessible from the GHRC HyDRO search tool.