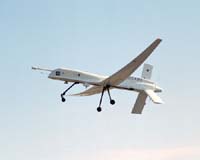 Based at the Naval Air Station Key West in Florida, researchers in August 2002 chased down thunderstorms using an uninhabited aerial vehicle, or "UAV", allowing them to achieve dual goals of gathering weather data safely and testing new aircraft technology. This marked the first time a UAV was used to conduct lightning research.

Aimed at better understanding the causes of an electrical storm's fury and its effects on our home planet, this study was a collaboration among the Marshall Space Flight Center (MSFC); The University of Alabama at Huntsville; NASA's Goddard Space Flight Center, Greenbelt, Md.; Pennsylvania State University, University Park; and General Atomics Aeronautical Systems Inc., San Diego.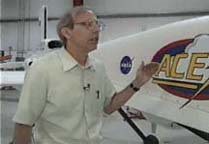 Dr. Richard Blakeslee is the project Principal Investigator and Mr. Tony Kim is the Mission Manager. They are home based in Huntsville, Alabama at the National Space Science and Technology Center (NSSTC), a partnership with the MSFC, Alabama universities, industry and federal agencies. The NSSTC enables scientists, engineers and educators to share research and facilities, focusing on space science, Earth sciences, materials science, biotechnology, propulsion, information technology and optics.
Click here to view ACES movie clips, including interviews with the investigators and the Altus in flight.
DOI:
http://dx.doi.org/10.5067/ACES/DATA101