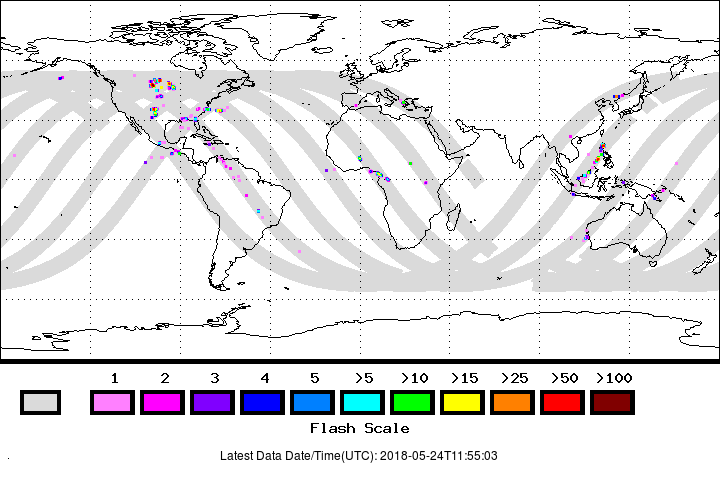 The NASA Global Hydrology Resource Center (GHRC) DAAC just published a new version (P0.2) of four different datasets from the Lightning Imaging Sensor (LIS) onboard the International Space Station (ISS):
The new P0.2 ISS LIS data contain geolocation improvements of lightning flash locations. This data collection can be used for severe storm detection and analysis, as well as for lightning-atmosphere interaction studies. The LIS instrument makes measurements during both day and night with high detection efficiency. The data are available in both HDF-4 and netCDF-4 formats, with corresponding browse images in GIF format.
It should be noted that these ISS LIS data are considered provisional files indicating that the algorithm is still under development and the data may contain errors. Use the data with caution and do not use for research leading to publications or presentations without consent of the data provider. Please give feedback directly to the data provider. Quality controlled data are currently unavailable, but are expected to be available later this year.