GHRC manages data for a variety of NASA Earth science projects and missions in addition to field campaigns.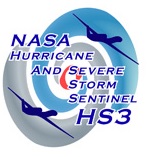 HS3
Hurricane and Severe Storm Sentinel (HS3) will help answer questions related to the roles of environmental conditions and internal storm structures to storm intensification. Due to the nature of the questions that HS3 mission is addressing, it involves a variety of in-situ, satellite observations, airborne data, meteorological analyses, and simulation data. HS3 is a 5-year mission with three observation years (2012, 2013, 2014). Instrument data will be available at GHRC in early 2015. A specialized data system is currently in the works.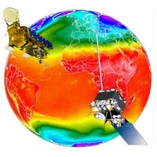 DISCOVER - MEaSUREs
MEaSUREs (Making Earth Science Data Records for Use in Research Environments) supports the NASA Earth Science research community in providing Earth science data products and services driven by NASA's Earth Science goals. The Distributed Information Services for Climate and Ocean Products and Visualizations for Earth Research (DISCOVER) is a NASA Earth Science MEaSUREs project. The major objective of DISCOVER is to provide highly accurate, multi-decadal geophysical products derived from satellite microwave sensors.

LIS
The lightning team has focused on investigating the causes and effects of lightning as well as analyzing a wide variety of atmospheric measurements related to thunderstorms. Here you will find lightning-related information and datasets as well as additional material concerning space-based lightning detection instruments such as LIS, OTD, and LMS.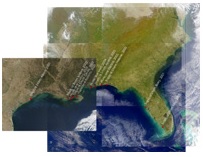 SANDS
The Sediment Analysis Network for Decision Support (SANDS) project helped resolve Gulf of Mexico Alliance (GOMA) priority issues by generating decision support from MODIS and Landsat data. NASA Earth science products used in this project include:
Landsat 7 ETM+ all bands for years 2000 through 2002
Landsat 5 TM all bands for years 2003 through 2008
MODIS Aqua surface reflectance bands 8 through 16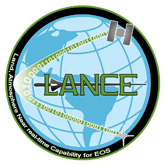 LANCE
The Land, Atmosphere Near real-time Capability for EOS (LANCE) system provides access to near real-time data (less than 3 hours from observation) from AIRS, AMSR2, MLS, MODIS, and OMI instruments. Users, operational agencies, and researchers utilize these products for a wide range of purposes (such as weather forecasting and monitoring natural hazards).